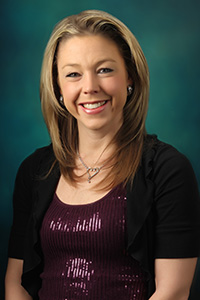 (806) 795-0470 ext. 105
Contact BJ
Practice Areas:
Tax Return Preparation
Tax & Business Planning
Compilation Preparation
Bookkeeping & Payroll Advisor
Quickbooks Expert
BJ has over ten years of public accounting experience assisting clients in tax return preparation as well as a variety of tax and business planning areas. BJ graduated Cum Laude from Angelo State University in 2002 with her BBA in accounting and received her Masters in Accounting in Taxation from Texas Tech University in 2004. Before attending Angelo State University, BJ received the Carr Academic Scholarship. BJ was awarded her CPA certification in 2006 and is a member of the AICPA and TSCPA.
BJ was featured in the Women in Business issue of the Lubbock Magazine in 2011 and she participated in the New York Marathon in 2013.