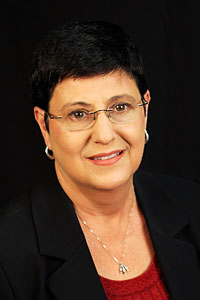 (806) 795-0470 ext. 108
Contact Diane
Practice Areas:
Tax & Business Planning
Estate Tax Planning & Compliance
Individual Tax Planning & Compliance
Management & Accounting Operations
Diane assists clients with tax planning and compliance in a wide range of industries, including agricultural, transport, medical, retail, and professional services industries. She also assists individual clients with personal financial planning, retirement issues and estate tax planning as well as tax compliance.
Diane has practiced public accounting in the Lubbock area for a number of years, joining Caraway, McMahon & Company in 1999. She is a graduate of the University of Northern Colorado with a Bachelor of Science in Accounting.
Diane is a member of numerous business associations including the American Institute of Certified Public Accountants, Texas Society of Certified Public Accountants, Lubbock Chapter of TSCPA, and the Lubbock Chamber of Commerce.
McMahon Vinson Bennett, LLP and Diane are committed to the community. Diane serves on the board of Breedlove Foods and is a member of the United Way of Lubbock Leadership Giving Circle. She is a past board member of the Greater Southwest Rotary, Executive Forum and Prevent Blindness, South Plains Estate and Trust Council and a graduate of Leadership Lubbock. She is an active member of various other community organizations.