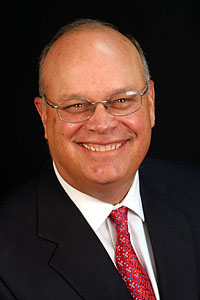 (806) 795-0470 ext. 112
Contact Kevin
Practice Areas:
Tax & Business Planning
Tax Compliance
Business Valuation
Mergers & Acquisitions
Litigation Support
Oil & Gas Consulting
Medical Practice Consulting
Real Estate Tax & Accounting
Home Office Services
Kevin's professional career has centered on income tax and business consulting. Although Kevin continues to maintain a large tax and business consulting practice, his areas of concentration now includes business valuation and litigation support services related mostly to business acquisitions and sales, shareholder litigation and marital dissolutions at trial and/or in mediation.
Kevin graduated with a Bachelor of Business Administration degree in Accounting from Texas Tech University in May, 1973.
In June, 1973, he went to work for the Lubbock accounting firm of Caraway & Howard as a staff accountant and gained valuable experience in auditing and tax compliance for small businesses as well as individuals and became licensed to practice public accounting as a Certified Public Accountant (CPA) in June, 1974 after passing the November, 1973 CPA exam and completing the experience requirement. After years of experience in numerous business transactions, Kevin concluded that he should gain specialized training in Business Valuations and was earned the Certified Valuation Analyst (CVA) designation in January, 2003, and became AICPA Accredited in Business Valuations (CPA/ABV). In July, 1977 Kevin was admitted as a partner in the firm of Caraway, Howard & Spikes certified public accountants and the firm name changed to Caraway, Spikes & McMahon, LLP in July 1978. Another name change to Caraway, McMahon & Company, LLP occurred in June, 1984. In 2013, Jeff Vinson, CPA merged his practice with Caraway McMahon & Company, LLP at which time the name of the firm was changed to McMahon Vinson Bennett, LLP.
Civic work has always been a hallmark of the firm and Kevin has volunteered his time and expertise to many worthwhile institutions and causes in the Lubbock area, leading to his being awarded the Rita Harman Volunteer Service Award "For a Lifetime of Community Service" by the Lubbock Area United Way in January, 2006 and the William H. Tinney Ethics Award in May, 2004.
Kevin currently serves as Trustee and Treasurer of The CH Foundation, Trustee of The Helen Jones Foundation Endowment, and The Talkington Endowment benefiting the Louise Hopkins Underwood Center for the Arts, and serves on the Advisory Board of Directors at PlainsCapital Bank and the Boards of Directors of Lubbock Downtown Development Corporation as well as AquaSmart Enterprises, LLC.
Past business board activity has included State National Bank of West Texas, Development Board; U.S. Brush Company, Ltd., Board Member and Secretary; Lubbock Country Club President and Board Member; Highland Hospital Board of Govenors; Myriadlase, Inc., Board of Directors.
He remains active at St. Luke's United Methodist Church, and serves on the boards of the Guadalupe-Parkway Community Centers and the Lubbock Area United Way, Lubbock Area Foundation and the West Texas Home Builders Home for Heros.
Kevin's past community service has included 2007 Board Chairman of Covenant Health System of Lubbock, an affiliate of the St. Joseph Health System of Orange, CA, as well as Trustee of the Lubbock Methodist Hospital System Board, United Way of Lubbock, Inc. Board Chair, Board of Directors, Executive Committee, Finance Committee; Marion Moss Enterprises, Inc. Board of Directors, Long Range Planning Committee; Covenant Foundation, Inc., Treasurer and Board of Trustees; Lubbock Chamber of Commerce Board Chair, Executive Committee, Board of Directors; Leadership Lubbock, Class of 1978; Texas Boys Ranch; YMCA; American Cancer Society; American Diabetes Association; Hospice of Lubbock, Inc.; Lubbock Industrial Foundation, Executive Committee; Texas Tech Foundation; Texas Tech University Foundation; Texas Tech University System Chancellor's Advisory Committee; Texas Tech University Medical School Foundation; Lubbock Independent School District (various committees); City of Lubbock (various committees); Greater Lubbock Rotary Club, Past President and Board Member; St. Luke's United Methodist Church Finance Committee, Administrative Council and Education Committee; Lubbock High School PTA Treasurer; Monterey High School Booster Treasurer; National Kidney Foundation; Texas Society of CPAs, Ethics Committee, State Director, Litigation Services, Relations with Education and CPAs Helping Schools Committee; Lubbock Chapter of TSCPA President and Director.